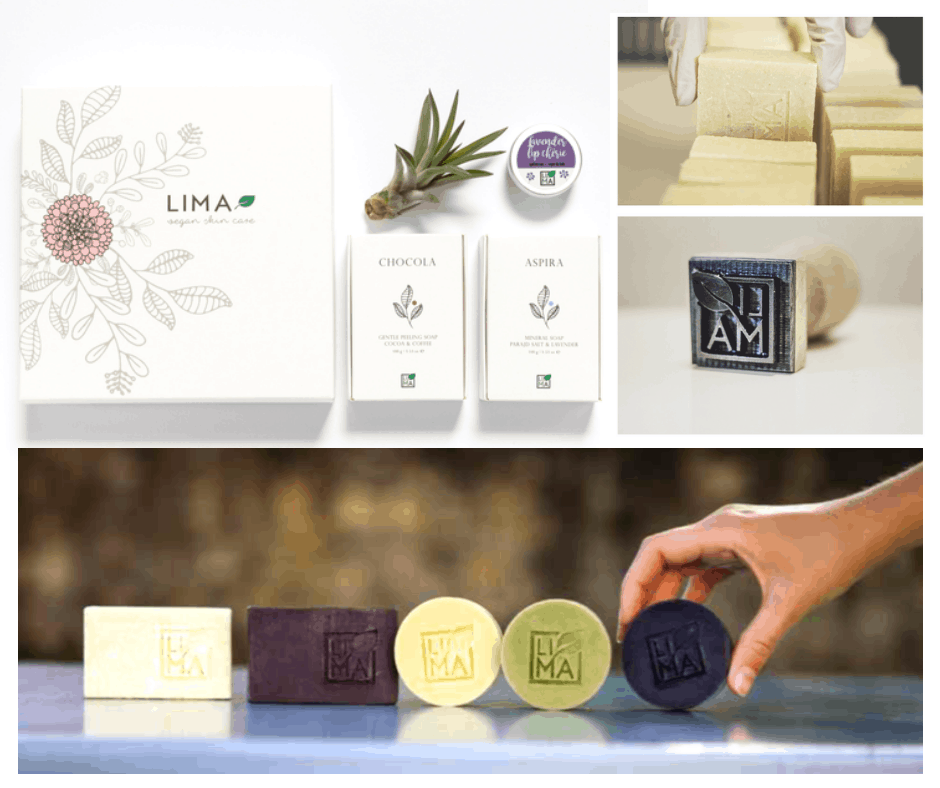 LIMA, 100% VEGAN & HAND MADE SOAPS
8 September 2018
Maud Ganry Boutaric
Dear readers,
We would like to share with you our freshest find; a 100% vegan cosmetic brand called Lima Cosmetics.
We met the founder, Hungarian Márta Akpinar-Lele, at the Berlin Fashion Week, where she was introduced to us by one of our partners, the Rebirth Style. Márta's high quality products are 100% vegan and promote an ethical and ecology-friendly lifestyle.
Founded in 2016, Lima Cosmetics offers a range of hand made products, and specialises in body and face soaps. The values Lima promotes and their original soaps have won us over!
What makes Lima unique
With no fuss, Lima's range offers enough products for your everyday care, no unecessary stuff. There are no two same Lima products; they are all hand made, so every soap, body butter or lip balm is unique.
This minimalistic approach is found in the ingredients too; no palm oil, no parabens, no mineral oil, no silicon, no sodium sulfate, no colouring, no synthetic perfumes or fragrances. Lima's raw materials are clean; you'll find cold pressed oils, vegetal butters and natural essential oils.
Besides, Lima's products are tested by an independant lab and always get top notch results; high quality products that respect your skin.

The Lima range and our favourite
On the Lima website you'll find a range of products tailored to many needs; mosturising or exfoliating face soaps and body soaps as well as nourrishing body butters and lip balms. You can start off with a sample set, or purchase a beautiful gift box of your choice for a friend.
Lima goes even further; they rencently launched a new range of 100% biodegradable bathroom accessories!
Eager to know what our favourite is?  Their Verdena face soap, cleansing without drying out your skin!
Green clay and bergamot are the key ingredients of this soap. It cleanses and removes makeup while detoxifying your skin, thanks to the montmorillonite green clay properties. Other ingredients such as extra virgin olive oil, coconut oil and quality essential oils nourrish and take care of your skin.
Find out more on : https://limacosmetics.com